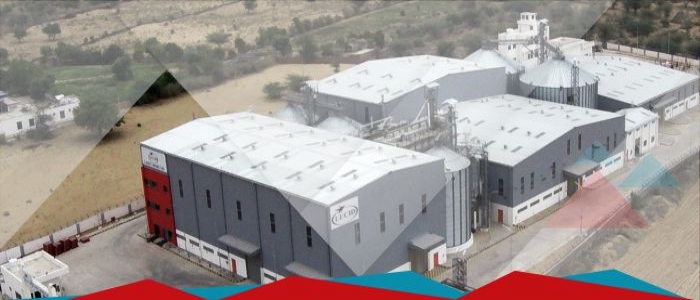 Company Profile
Lucid Colloids Ltd. manufactures, markets and distributes natural, modified and derivatised Guar Gums and other hydrocolloids that find applications in various industries like Food, Pharmaceuticals, Oil & Gas, Paper, Personal Care, Paints & Construction, Mining, Textiles & Carpets and Explosives industries.
It is also the first Indian Company to manufacture a wide variety of products under the Rheoluc® CM range for Construction Materials and customized grades of products under the Rheoluc® PT range for water based paints and coatings.
As quality is our first priority, we are IMS (ISO 9001, ISO 14001 and OHSAS 18001), FSSC 22000, SA 8000 and SEDEX SMETA 4 Pillar certified.
International Finance Corporation, part of the World Bank Group, is an investor in Lucid Colloids Ltd. We have also adopted World Bank guidelines on Environment, Health, Safety and Social Standards.
Lucid contributes to developing higher yielding varieties of guar, good farming practices for guar and specific guar varieties having the required properties for specific end applications through its research program.
Through its business operations the Company presently provides opportunities to about 60,000 farmers with sustainable agriculture of guar on about 450,000 acres in arid and semi-arid areas of West and Northwest India.
Our Manufacturing Plants are located in Rajasthan at Jodhpur, Meglasiya, Bikaner, Jhagadia and in Maharashtra at Aurangabad while the Corporate Office is based in Mumbai.
We also have subsidiaries in the USA (Lucid Colloids America Inc.), UK (Lucid Colloids Europe Limited) and the UAE (Lucid Colloids Middle East FZE) and sales offices in New Delhi and Bengaluru.
With agents and distributors in over twenty countries covering over thirty territories and Sales Offices in India, We can effectively deliver product to most destinations and countries the world over.